A LITTLE ABOUT US
---
Humankind has known for millennia that honey is good for us, as food and medicine. But unfortunately, modern pesticides, chemicals and pollutants can find their way into many brands of honey, undermining its health benefits.
At THE ORCHARD, we produce uniquely pure and healthy honey, with absolutely no additives. We have five hundred nests of native stingless honey bees, of the Meliponini tribe (or family), known locally as lebah kelulut. They forage among our one hundred and twenty acres of organically raised fruit trees and also collect pollen from the Coral Vine plant, which Dr S. J. Jong (MBBS, PhD and founder of the Orchard Wellness and Health Resort) discovered is exceptionally suited to the bees, as it flowers throughout the year. The Coral Vine's seeds, leaves and even roots contain antimicrobial, anticarcinogen and antioxidant medicinal properties.
We are particularly proud of our honey farm, as populations of stingless bees around the world are in decline due to the increasing environmental deterioration, depriving swathes of plants of their previous pollinators. We hope our efforts help to redress this decline. Please visit THE ORCHARD to experience our gently rolling hills and expansive, breathtaking Rosensky pink garden to learn more about the plethora of health benefits our Rosensky honey offers you.
| | |
| --- | --- |
| WHY CHOOSE NEW ZEALAND DOWNUNDER MANUKA HONEY? | READ MORE |
| | |
| --- | --- |
| WHY CHOOSE THE ORCHARD WELLNESS ROSENSKY HONEY? | READ MORE |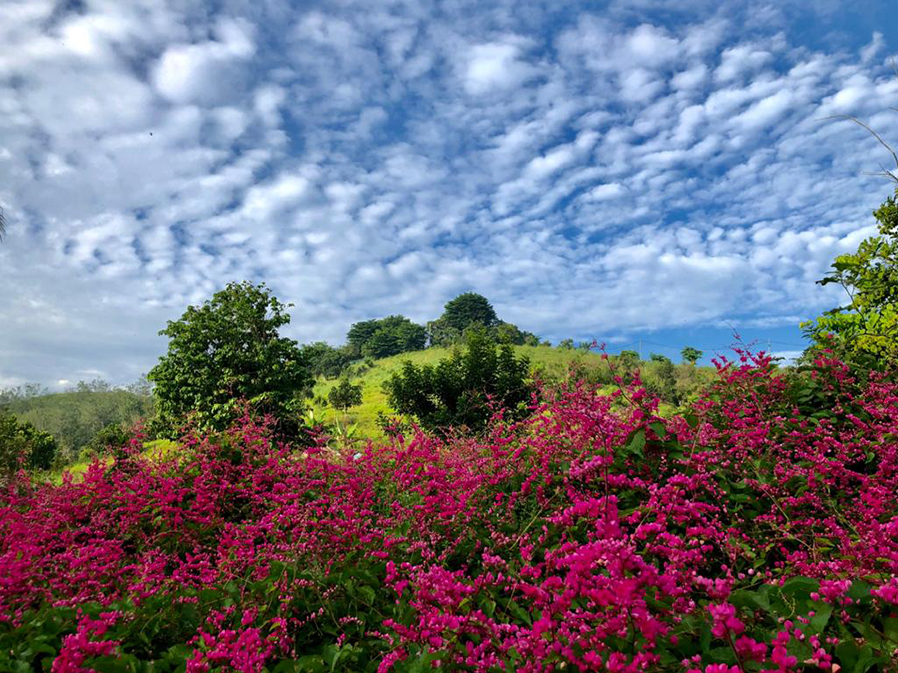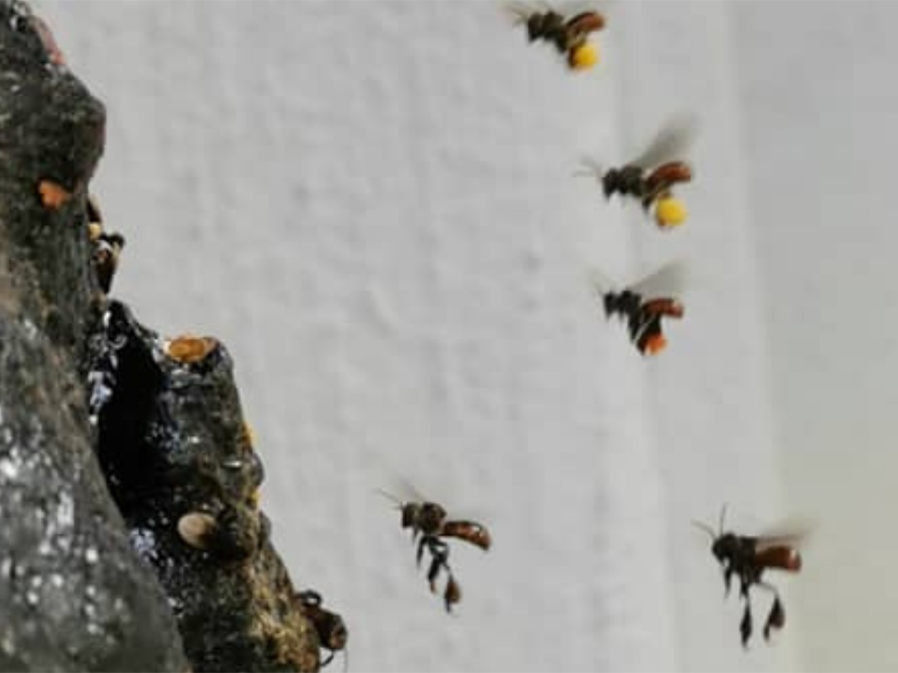 THE GOLDEN GIFT FROM THE BEES TO US
---
From Stingless Bees to Rosensky Honey
There are some five hundred species of stingless bees found in many tropical and subtropical regions of the world. But only a few of these species produce honey, and fewer still produce it in quantities that can be harvested. It's only with special hive designs and apiarian methods that we are able to bring this precious golden nectar, with its unique medicinal qualities, to our valued customers.
From European Honeybees to Manuka Honey
When the European honey bee, Apis mellifera, collects the nectar of the Manuka tree, Leptospermum Scoparium, the result is a natural 'superfood', Manuka honey. Produced in the pure, green forests of New Zealand, Manuka honey contains methylglyoxal, an antibacterial component being studied as a treatment in wound healing (especially against E. coli and S. aureus) and improving oral and digestive health.
Manuka honey also contains a protein that adds to its viscosity, bestows its dark cream colour and imparts a deep, herbaceous flavour. All Manuka honey exported from New Zealand passes the independent Manuka Honey Science Definition test, authenticating its origin and ensuring it meets minimum standards of naturally occurring methylglyoxal (MGO), dihydroxyacetone (DHA, the precursor to MGO) and leptosperin (present only when bees feed on Manuka plants).
EXCLUSIVE GIFT FOR YOUR LOVED ONES
---
Show your special ones how much you care, and your real concern for their health, with a gift that provides both nutrition and strength!
Our exclusive gift bundles are perfect for any occasion. Each demonstrates your sincerity and is sure to be received with appreciation. Each and every gift we offer has been carefully curated and is packaged with love.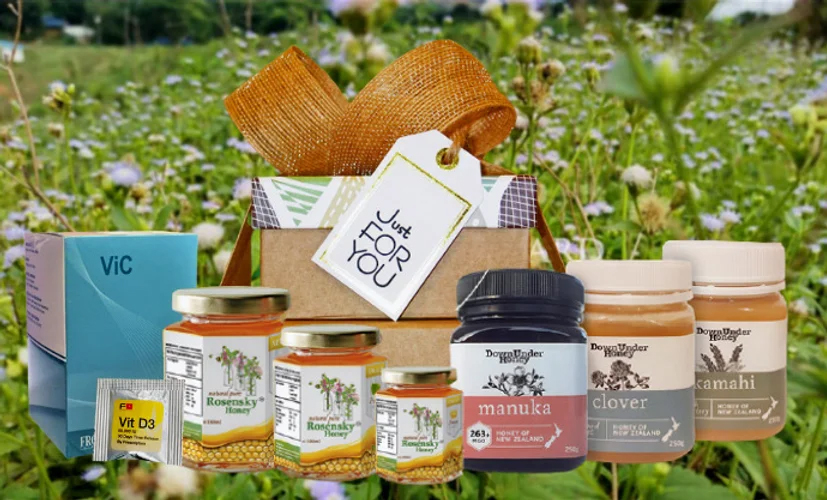 SEEING IS BELIEVING
VIRTUAL TOUR & VIDEOS